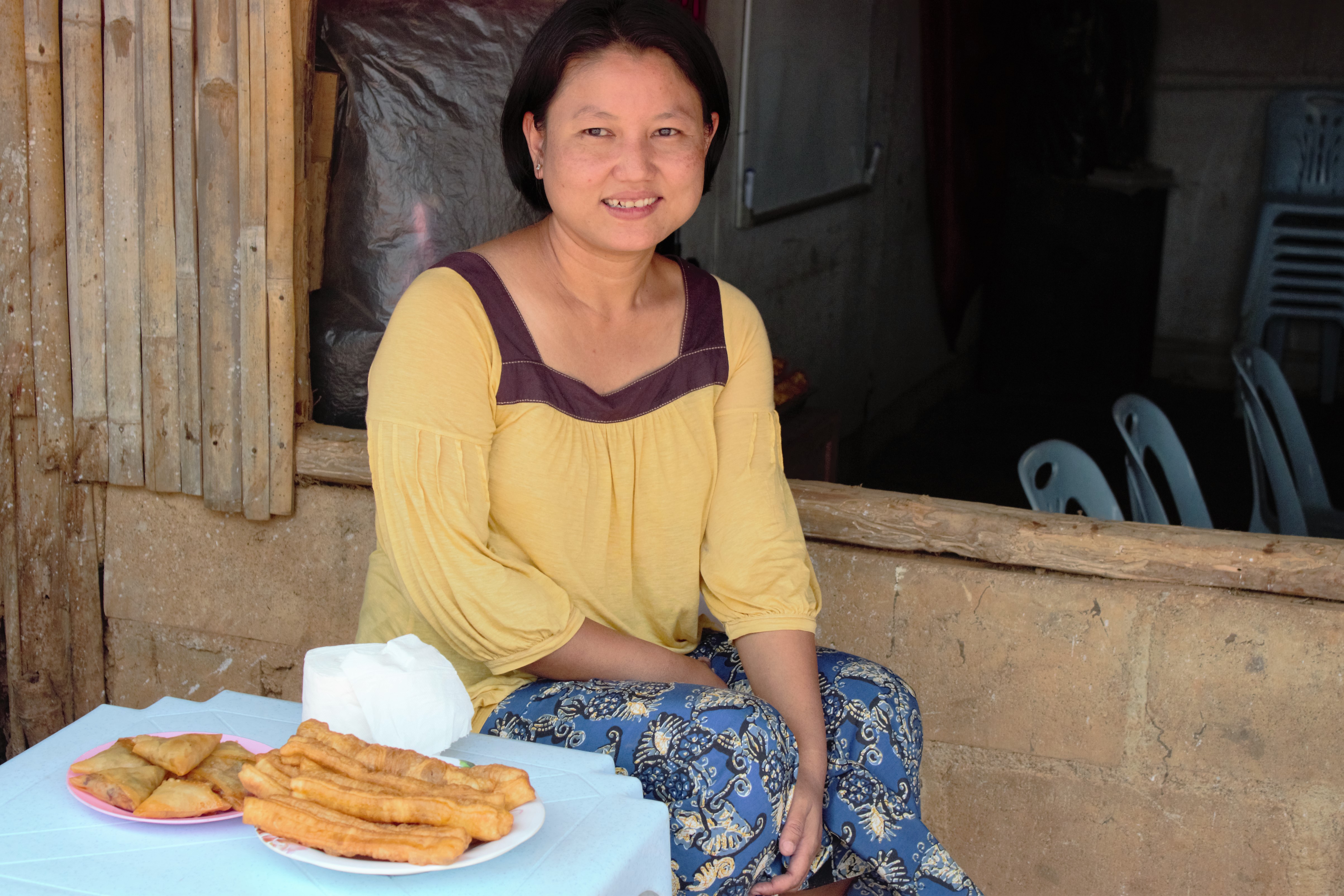 Saw Htoo first joined ADRAs Vocational Training project in recent years, where she participated in the Cooking course. The course taught her hygienic food handling skills and how to make an assortment of Thai and Burmese dishes, including Padka Pow, Ejakway, Doughnuts, Cookies and Chicken Osa Rice. Before the course, she had never used flour. Now she uses it daily.
She chose to learn about cooking and baking as she previously ran a small Tea shop in Myanmar, and was familiar with customer service and running a food/beverage establishment. Now Saw Htoo has a greater understanding; and this has enabled her to open her own bakery with the help of her family.
"I can support my family with the bakery" mentioned Saw Htoo. "Before I had to buy from others to sell at a higher price. Now I can save money by making myself and get more profit". The bakery finances help to pay for school fees for her two boys, the eldest of whom is now at University in Myanmar where he studies Business, and the general costs of living for the whole family. If she didn't have these skills she might have to get work outside the camp in the fields in poor conditions. Her business has daily orders for specific dishes that they go and deliver around the camp, which her family helps to prepare and transport.
Saw Htoo was forced to flee Myanmar when the Government started investigating allegations that they were involved with the KNU, a rebel group of Karenese fighters. Her sister had moved away to another country but the official family registration stated she was supposed to be living with them and thus the whole family was suspected of conspiring against the Government. If they didn't leave they were sure to be arrested for crimes they didn't commit. Saw Htoo had already lost her parents and two brothers, and did not want to lose anyone else, and so her husband, son, and sisters family made their way over to Thailand and into the Om Piom Refugee Camp; the other four siblings remaining in Myanmar but in better circumstances than they had. She hopes that she can stay in Thailand and make business here, and send her boys to good schools, especially her son who has never known another way of life outside the camp because he was born a refugee. Most of all she would like to thank ADRA for their project. "Myanmar has no VT, when I come to Thailand I get skills to support my family, Thankyou ADRA".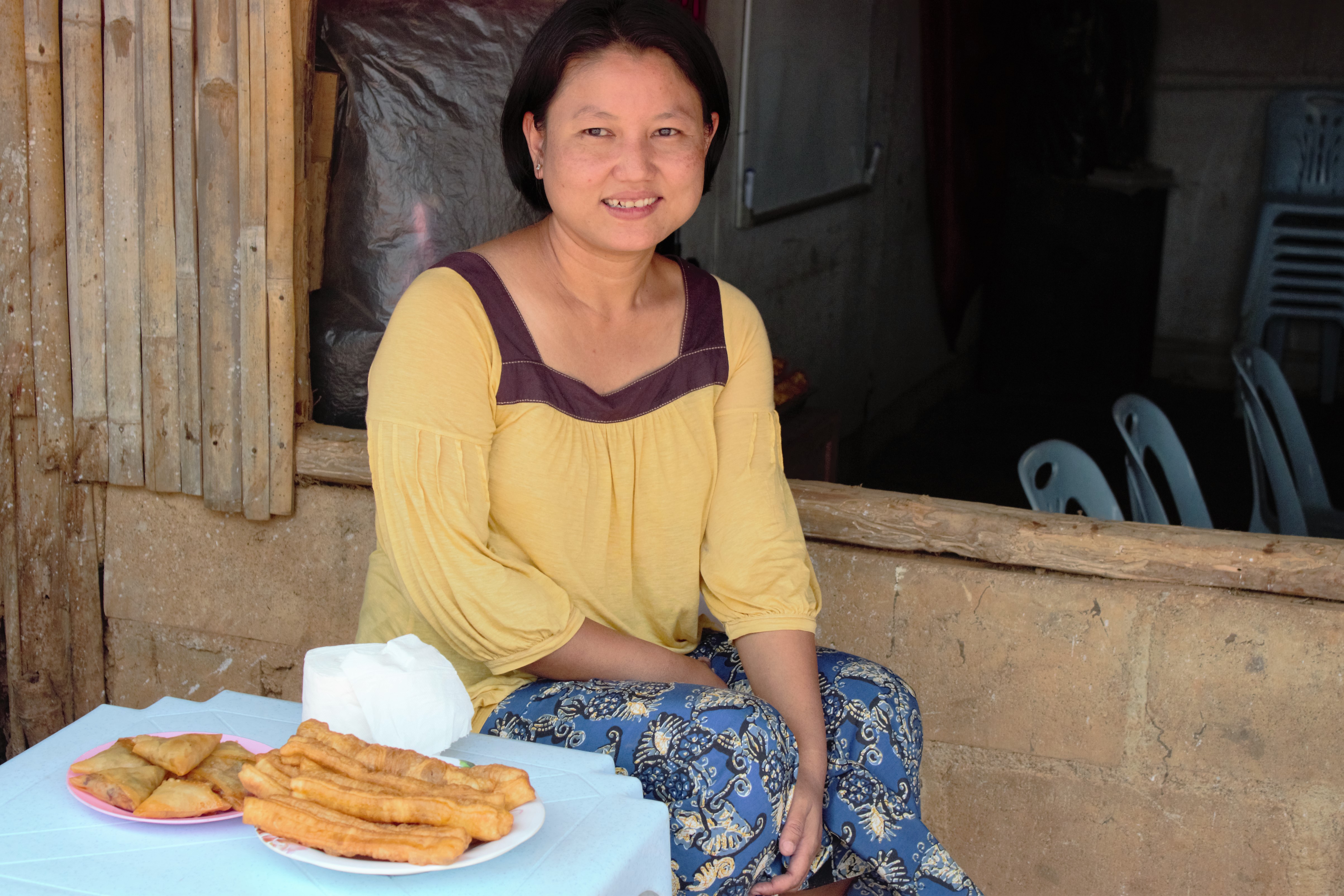 Saw Htoo outside her shop with some of her special order items.
Photography by Brittanie McLean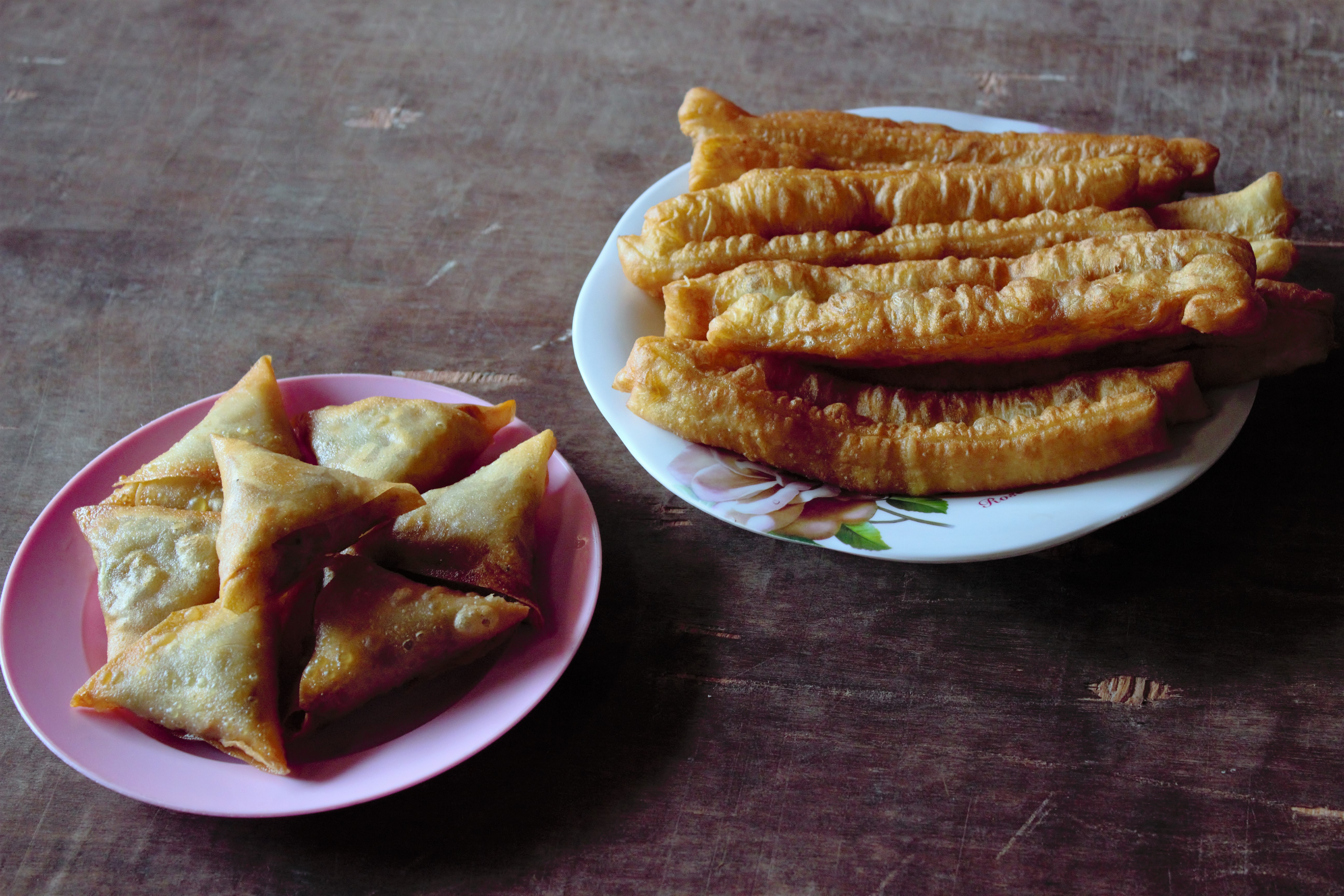 Some of the food they make at store (Samosas & Ejakway).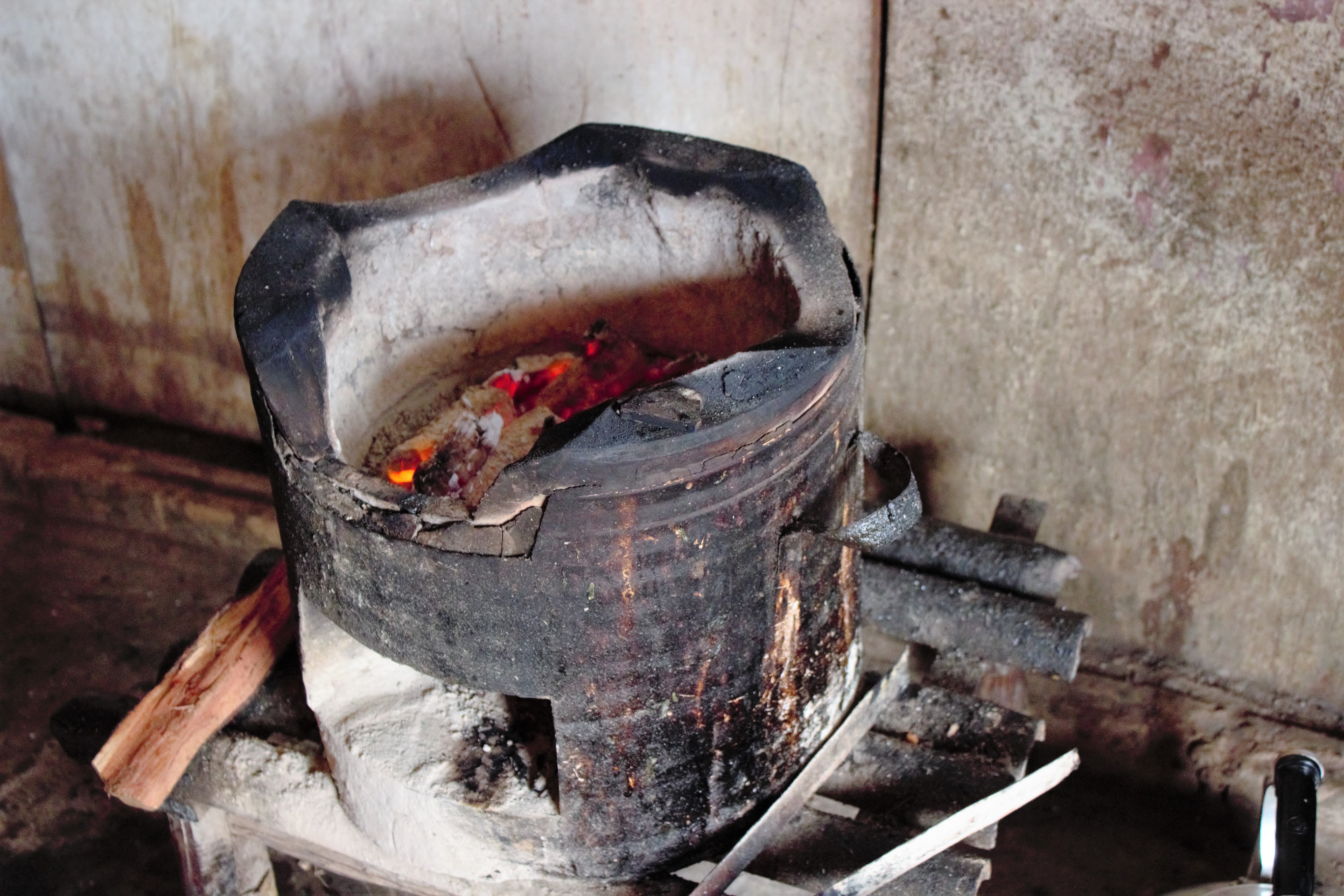 A traditional woodfire is used to create these delicious treats