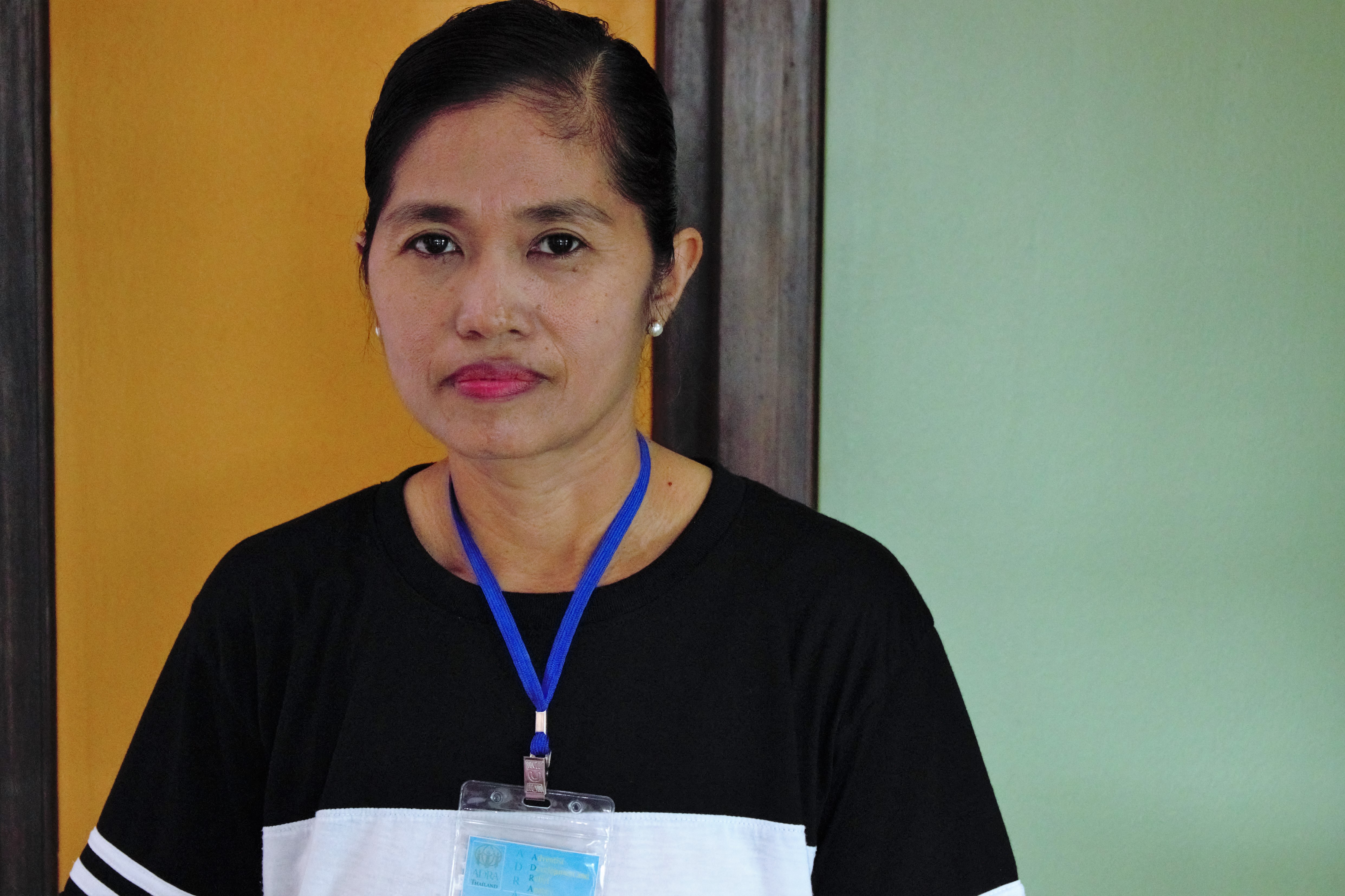 Eh Paw grew up on a small farm in the Karen State of Myanmar. Her husband managed a animal husbandry business whilst she took care of the house and their son; it was hard but fair work.
Trouble soon found them through Burmese soldiers looking for her husbands brother; who had joined the rebel KNU group and the soldiers were demanding information on his whereabouts. Fortunately, they were convinced to leave; however this would not be the last time they would come. The next time they would try and take her husband for allegations of consorting with KNU rebels. Fearing for their lives, they crossed over into Thailand as refugees and now reside in Mae La camp. This was in 2006, and for 10 years they have been living in the camp. The young child they brought with them is now an adult, and another child of 8 years has been born into refugee life without ever having known anything different. Eh Paw lives with her husband, two children and mother-in law and says that the best thing about camp life is "that our family can live together and don't need to be afraid of the Burmese".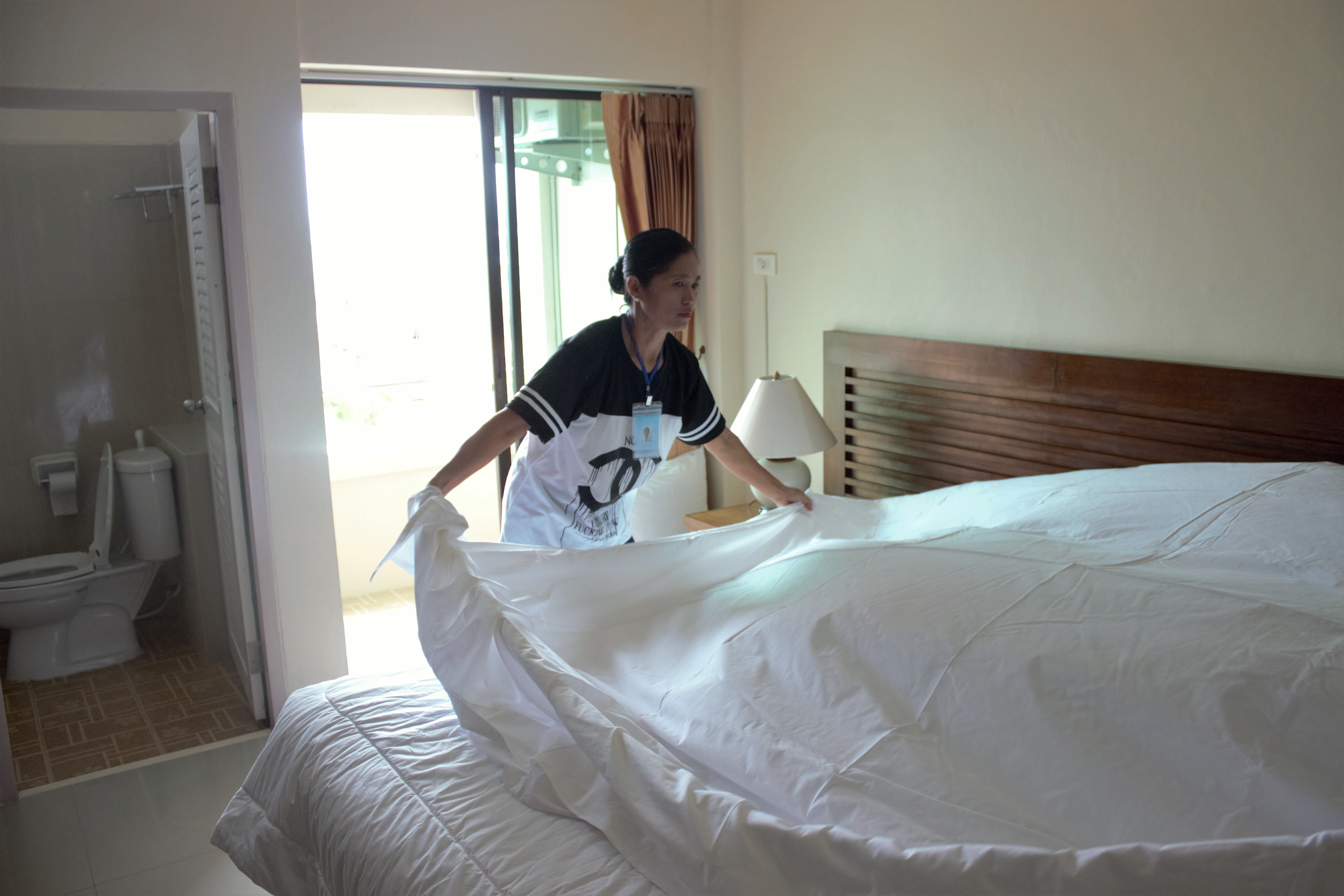 Eh Paw demonstrates how to make a bed to industry standard.
Photograph by Brittanie McLean
Jobs are limited in the camp, and work can only be done within the camp or illegally in the surrounding fields, which is not an ideal situation due to the possibility of being caught and sent straight back to the war torn territories they were so desperate to escape. Eh Paw was "glad and happy" when she first heard about the VT Project that would provide vocational training services to the camp, and Eh Paw jumped at the chance, getting involved with knitting training in 2007; also acquiring a sewing course as well. Eventually she became a knitting trainer (instructor) for the ZOA project and was kept on when ADRA was handed over the reigns to continue ZOA's good work. In 2013 she decided to increase her skill level and do Hotel Service vocational training, which lead to her eligibility for an internship in Mae Sot.
Eh Paw has recently been part of ADRA's internship program, completing her internship at a relatively new hotel attracting people from across the globe. Here she was able to put theory into practice through preparing bedding, cleaning, setting tables etc. The one month placement really helped her increase her skill level and gain a better understanding of Hotel Management; she finds the language barrier the hardest component, but she is willing to put in the hard work to bridge the gap and finds everything else enjoyable, especially preparing the bedding. After the internship she hopes to become a Hotel Service trainer and implement the knowledge she has learned in her teaching, but for now she runs a sewing & knitting business from her house still utilising previous courses to support her family.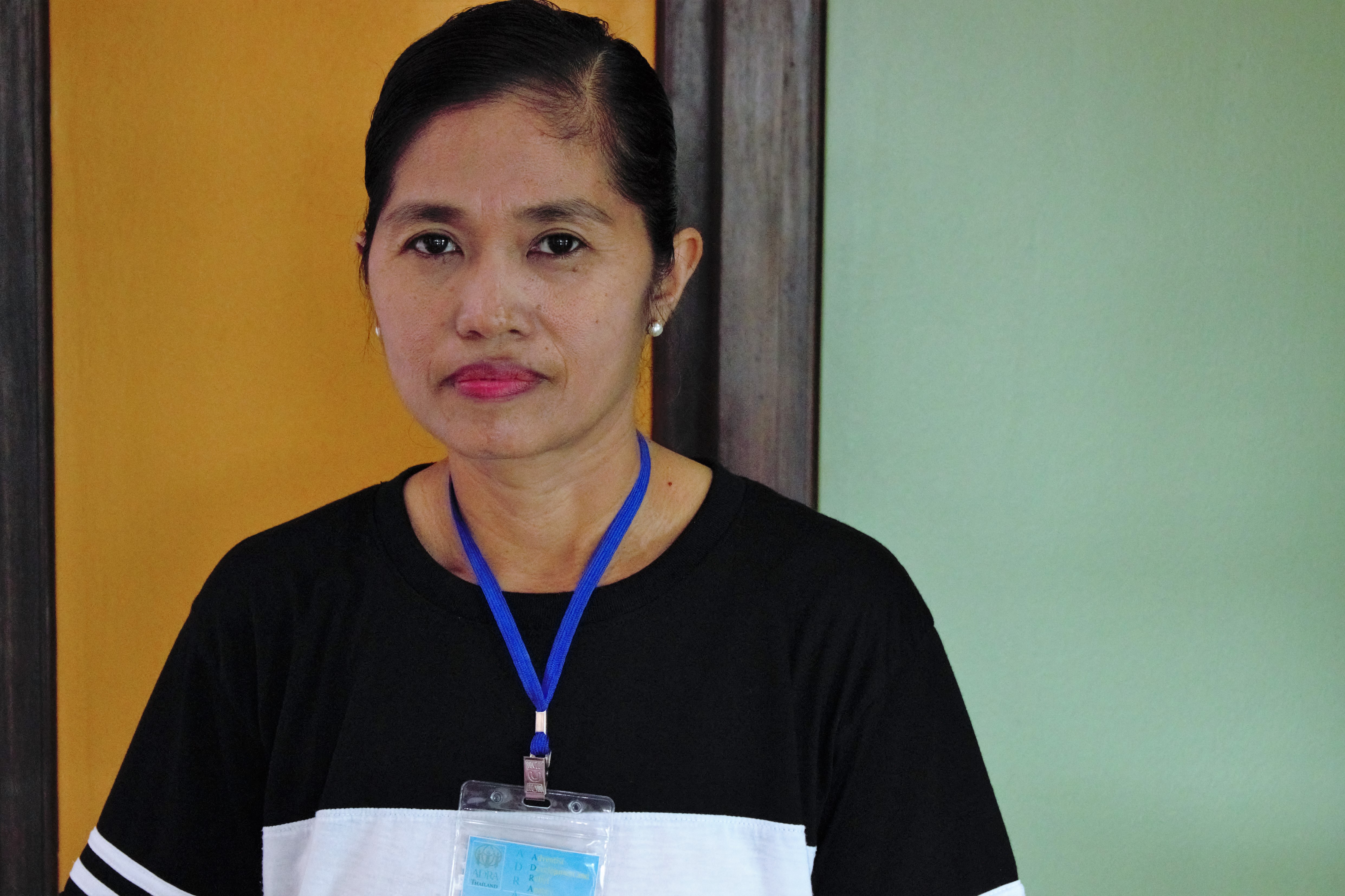 Photograph by Rodolfo Mansalve
Eh Paw hopes that in the future she can build a house where it is safe and stable where her whole family can live together and open a shop to support them. If there is true peace in the future she would like to go back to Myanmar and see ADRA opening VT facilities that can benefit the community on the other side of the border as well. She is very grateful for the opportunity to grow and learn, and make a better future where she can leave the camp and live happily once again.