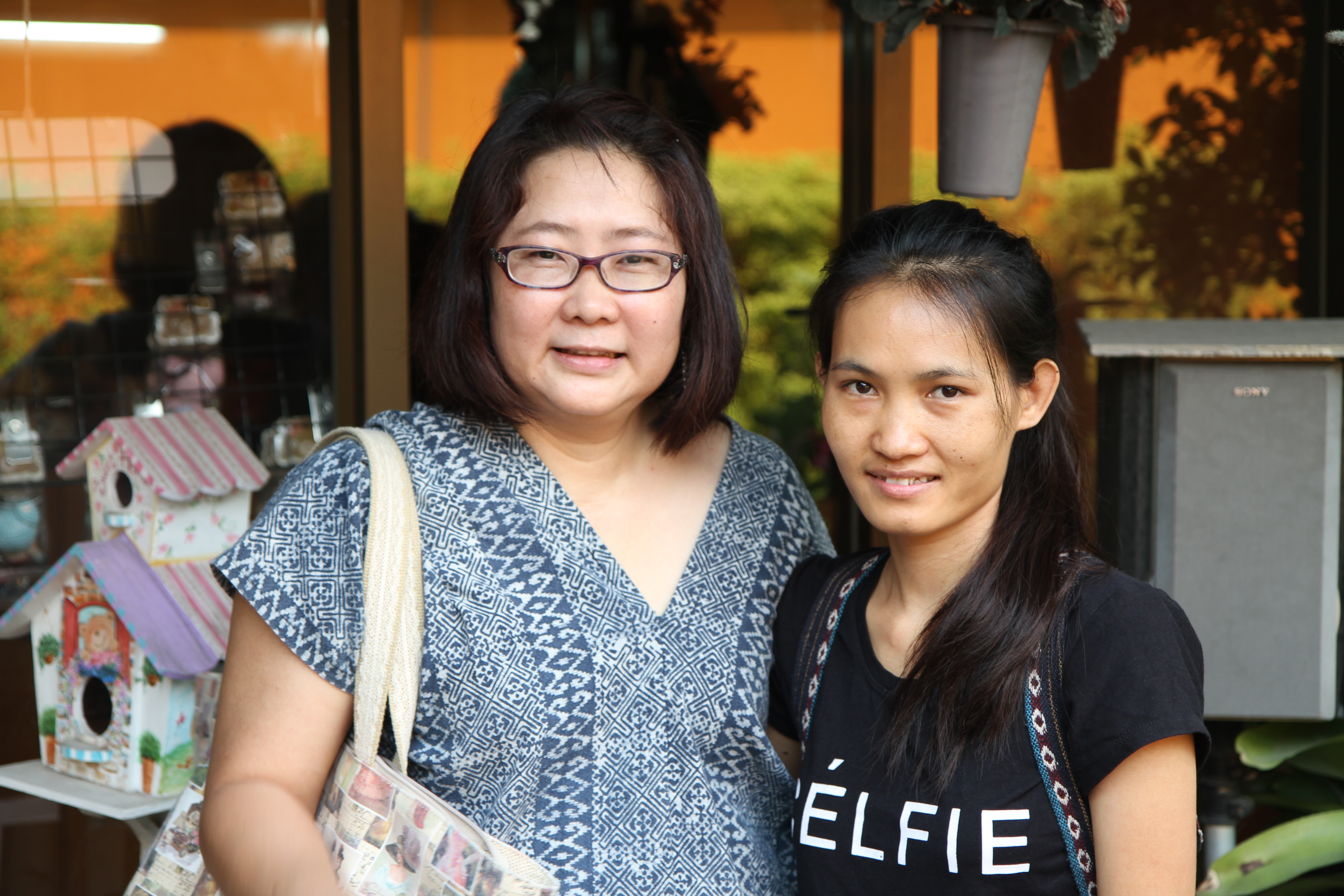 When La was a little girl, her village had a visit from an organization called ADRA. Her people had never had much to do with ADRA, and so knew little of the benefits that may await them. During the visit, the Country Director gathered all the children and asked them what they wanted to do when they grew older. Some wanted to be teachers, doctors; even a farmer. Yet only La stated she would become the village Chief.
She wanted to be able to come back to her people; provide children with a better education and help empower them.
Most villagers have no Thai Identification, which makes it hard for children to get into schools. Fortunately, La and three of her friends were provided scholarships from ADRA to attend school. As part of the program they each received their first bike to ride school. They attended school and were happy as the principal was understanding and helped them with many things. "I was happy because each term I was given a new uniform, new books and pencils" La said. Unfortunately, not everyone in the community was so understanding of these indigenous students.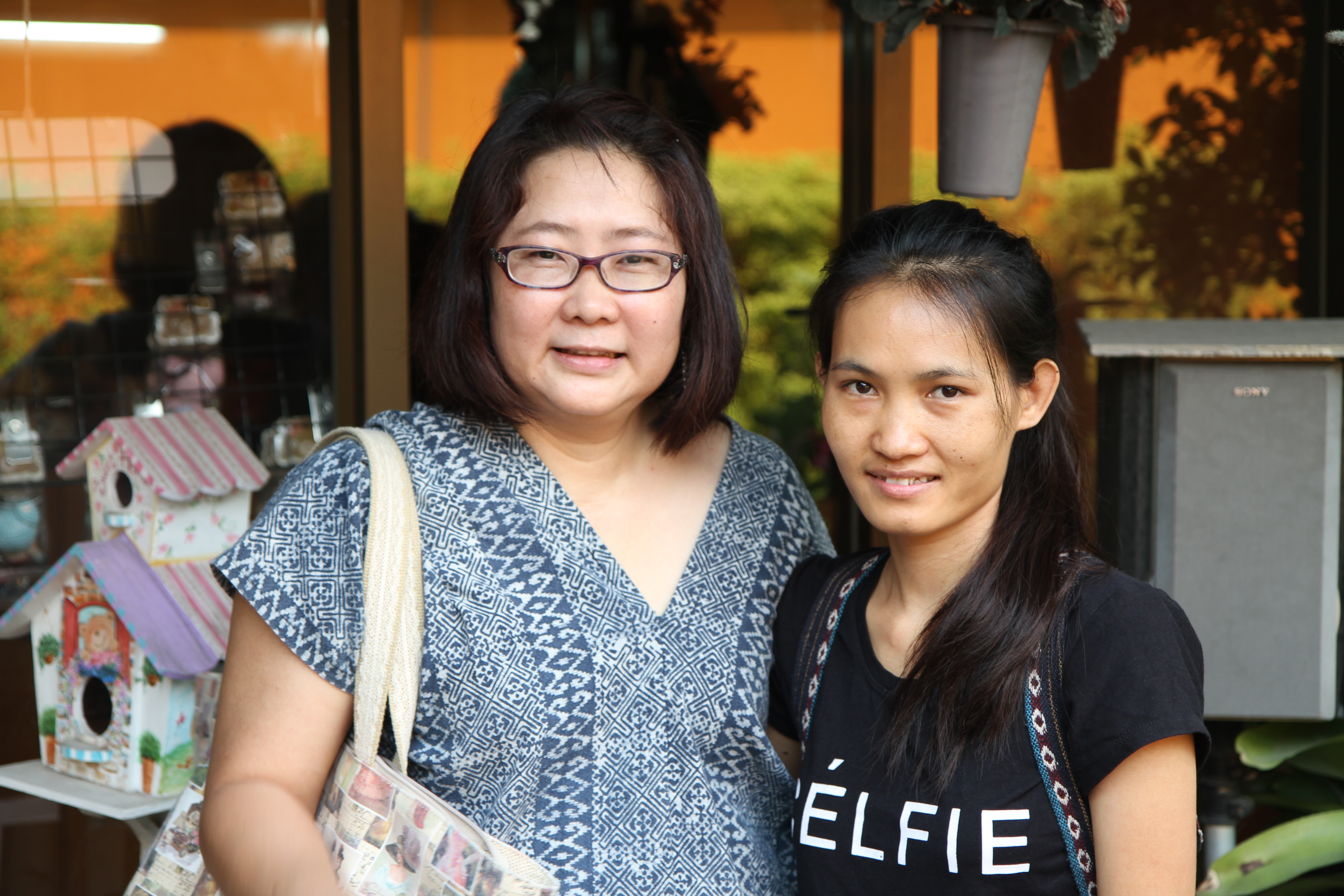 La stands close with Project Coordinator Sunita Winitkoonchai, who has been with the KGS project since Katima was at the shelter.
Photograph by Brittanie McLean
It started causing lots of pressure upon the school. All these outside influences ended up causing La to leave, where she stayed at home with her family. A short time later a staff member from ADRA's Keep Girls Safe (KGS) project came to the village and asked her if she wanted to go and live at the KGS shelter. She had trouble deciding as many  of the villagers were cautioning her not to go, and likewise telling the other girls. They had heard about scams before, and with no Thai ID her family would not be able to visit for fear of getting caught by the police. It was her father who helped her decide when he said to her 'Go to the shelter, for every step you take in life is for your future'. La never understood that until today, but she did as he told her. She would go to the shelter.
 La was the second group of girls to be brought to the shelter in Chiang Rai and was in year nine at the time. At first she did not like the shelter at all, there was no feeling of belonging. Yet in time, and with the help of a staff member she came to call the shelter home, and the girls family. She connected to the others she shared a home with; and even felt an obligation to care for those younger than herself. Partly because she was older than many of the other girls; but also because they were now her family, and she loved them.
 Perhaps an even greater gift than having a safe place to live or going to school was her eagerness to let God into her life. The girls had the opportunity to go to church every Saturday, have communal Bibles at the shelter, and other Bible study periods throughout the week.  Many girls have come to accept Jesus into their lives through this program, and more still have this opportunity today. "I stole a Bible from the shelter" she admitted. She now walks around her house all the time singing songs from the gospel.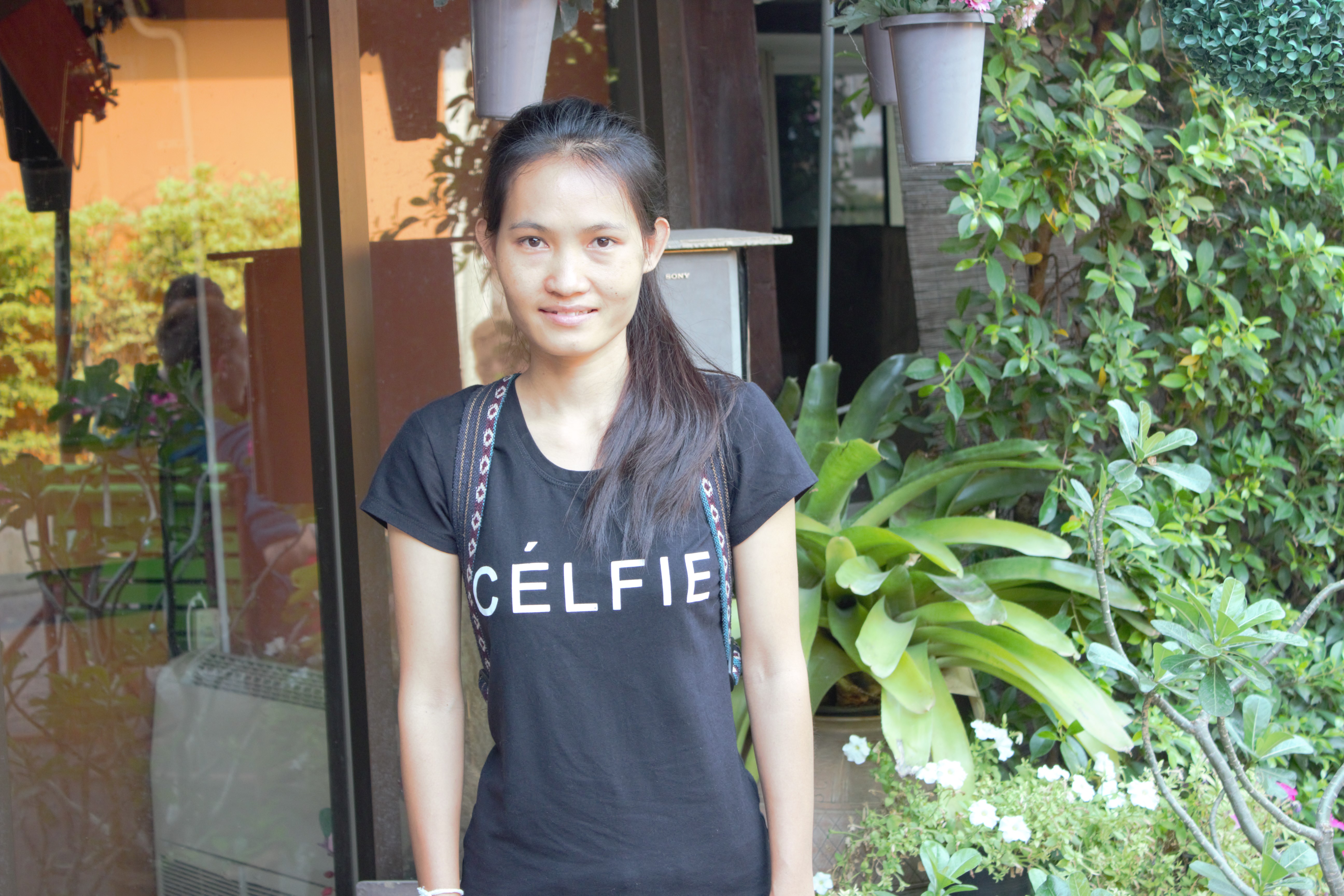 La attended vocational school for 3 years in accounting and upon finishing the staff at the shelter asked if she wanted to stay or leave the shelter. Although the shelter held many memories and she would miss those there, her family wanted her closer to home. Her move to Chiang Mai would be both closer to her village and study. La found her own place and is currently living and supporting herself.  "KGS helped me to adjust myself to different types of girls and how they live, and that's how I can live on my own and deal with many different people"  After a further two years studying an associate degree in accounting, La went on to obtain a bachelors degree at Ratchapat University in accounting; graduating in 2013. She is the only one in her family to have obtained such a level of education, and so she is looked up to by her family and others in the village. She did not particularly like accounting, KGS staff told her it would be much easier to get a job in this field than an arts degree, and so a good part of her life was taken up with all things accounting!
However, for all her studies La's passion has been present, and now she has the chance to use her gifts to help others. There is so much she is involved in right now that we can hardly begin to understand what a brave and compassionate woman she is.  Currently, she is a committee member for the Indigenous Woman Network in Thailand in which she represents the Lisu people. This committee gives projects to those on the committee to work with communities.
They discuss how to manage natural resources by involving men and women. La had noticed when she was younger many disputes were about who owned what land in the village and so for the committee produced a village map.  This map showed all the different plots of land and who owns them, a document that is now presented in court to settle disputes. She makes a point of telling women whenever she has the chance that women's rights are equal to men, and for them to stand up for themselves.  La is also a member of the Forestry Restoration Committee. She acts as a translator in court and is contacted about any issues on the forest surrounding her home. Unfortunately, in ten years time the government wants to take back the land the indigenous people live on so they can regenerate the forest. This will displace all the people living there, and La hopes with hard work and determination they will come to a compromise. "So essentially you are still living up to being chief of the van ADRA staff member remarked during a recent interview.
This is a small part of the work La currently is doing. Her good deeds have been captured on film, even receiving a 'Good Samaritan' award for what she has accomplished.  La doesn't know where she would be without this project that helps girls out of unsafe situations. It provides pathways to a brighter future. Every chance she has she asks if she may visit the shelter and would like to share her story with the other girls.